Are you going on holiday?
The happy frogs are now looking after your pets when you are away from Harrogate.
See my main website for Pet care Fees

Your pet will live with us as part of the family. We reserve the right to refuse animals if we beleive the health and safety of our children could be put at risk.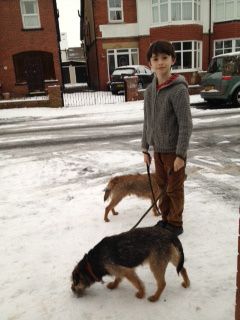 Bring with you any toys, bedding, cage or tank and written instructions that will make your animal feel at home and happy. We also ask that you provide all your animals food and any other dietary requirements; their stomach is quite sensitive and therefore change of diet could cause stomach upsets.
For dog walking: Please ask for assessment to see if you dog and location (walking distance from Gramby corner, High Harrogate) is suitable for Louis to pick up your dog after school.