In this week newsletter from Maman Marie
Time off: Thank you very much to all my Families for your understanding for time off beginning of July.
I have booked my Jet2 tickets to Paris for 3 days.

Quality Improvement: I have attached to my website a short parental questionnaire that I would like parents to fill in.

Au revoir : Jessica, Elisabeth and Bradley have moved away from Harrogate. It has been a privilege to look after them, they will all be missed.

Home improvement: Our new bathroom and spare bedroom is nearly finished, it is looking very good. Now is time for a big spring clean and the finishing touches.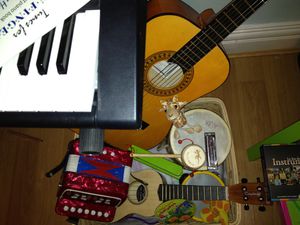 Training: I recently had 2 days of fantastic training. All the children had great time with my new resources and some of you have started taking some of my resources home.


Leading Childminder: I will keep you up to date with my progress in the accreditation process to become a Leading Childminder (able to receive founding for 3 and 4 years old). My next meeting is next Thursday afternoon before the school run.
I have new vacancies: As it would help my accreditation process to have a pre-school child I offer 10% discount to any child in age or near the age of getting the 15 hours of Education Founding. Please spread the word. First come 1st serve, places limited.