Harrogate Friends of the Earth
Harrogate Friends of the Earth members are usualy meeting every 4th Tuesday of the month.
Next meeting is on Thursday 24th June 2010, 7:30pm at The Park, Hornbeam Park, Harrogate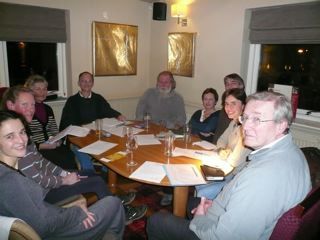 HARROGATE FOE MEMBERSHIP SUBSCRIPTION 20010
Name(s)
Address
Postcode Phone
Email (if applicable)
Signed Date
I'd like to join Harrogate and District Friends of the Earth o
I enclose: £5 Individual o £8 Couple/family o £10 Business o Donation £____
Total £_______ Cheques to be made payable to 'Harrogate FOE'
Please return this form to:
Sara Swift, c/o Marie Parker. 8 Lynton Gardens, HARROGATE HG1 4TE
let me know if you would like to join us.
Check out my green policy or click on Category "Grenouilles vertes" on the right for more.