1970's fireplace Versus Woodburning Stove.
Have you seen our old 1970's style fireplace?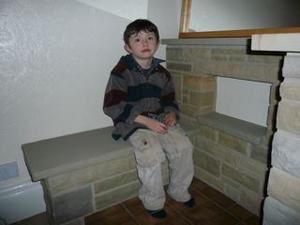 The hearth used to go from one end of the room to the other forming a stand for the turn table on the left and a TV stand on the right.
Now it's gone.
First we removed the stones and rubble.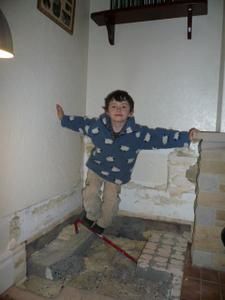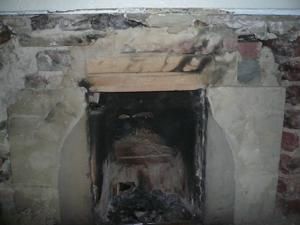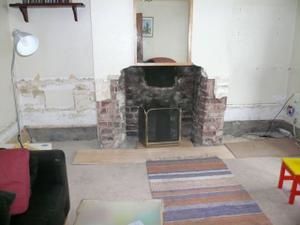 Then we opened it to what is caled "the builder opening"
And this is what we could see:
A much bigger room.
Missing skirting boards.
The carpet stoped where the hearth used to be.
We needed to have some good plastering done.
In January 2009 we had cavity wall with insulation instaled. in February a wood burning stove.
The cheminee has a new linning, facias, hearth, plastering... In March new wood flooring.
We have saves 40% gas compared to the previous year.
See new living room with our wood burning stove and new wood flooring: