Céline, Fille au-pair has found a new family
I have met Céline Blanes at Rima's house and after a week with her family she has moved with us. It has been lovely for the children to share some time with her at Les Happy frogs.
She is a lovely 21years old French girl from Montpellier (South of France). She had childcare experience in France and in the UK and she was staying with us only until she found a family to work for until end of June 2009.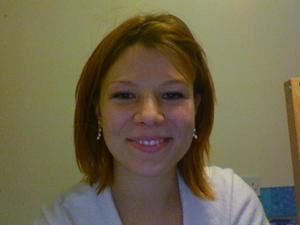 After only 5 days she moved to the Brown's family. They will learn or improve there French until she speaks English fluently.
Good luck Céline, I hope I see you soon.
Rima m'a dit que claire, une autre jeunne fille au-pair, que je lui ai présentée s'est tres bien adaptée chez elle avec Oliver et Elsa. Je suis fière d'avoir joué les intermédiaires.
Marie