Childcare at les Happy Frogs
The Childminding sessions are aimed at all children from 5 years old all year round from 7:45 till 18:00.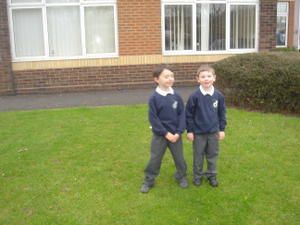 Le Club Petit Déjeuner (French Breakfast Club) from 7.45am till drop off to St Roberts RC Primary School.

Le Club du gouter (French after school club) has pick-up from St Roberts RC Primary School.
After a walk from school and a play outside a small snack is served, tartine, chocolat chaud, then we play again, draw, sometime bake. You pick up your child at time convenient for you.
Les Happy Frogs don't stop during "Les Vacances" If your child is coming to one of our after school club his/her place will be reserved during half-term and I can pick-up from Sport Camp in St John Fisher.

See Childminding prices.

Green discount 10% if you walk to my house.

AU REVOIR ET A BIENTÔT

Marie